Taking it out of the box, a sweep of the wrist and the flame is lit with a swoosh.
I wonder when the last time I lit a match was.
It seems to have become a sort of nostalgic item.
The match was invented in England in 1827. The safety match, a prototype of the current design we know today, was invented in Sweden in 1855 and then spread across the world.
In Japan, where they thrived on small batches, variety, and high quality, matches quickly became  one of the top three commercial exports, and match factories were built all over the country.

As the lifestyles of people change with the times, one of the production areas that continued production is right here in Hyogo Prefecture. 
Just as salt is made using sunlight, the sun is also used to dry the wood for the body of the matchsticks. In addition to the proximity to Kobe Port, which facilitates export to overseas markets, the stable climate here was ideal for making matches.
However, with the introduction of 100 yen lighters in the mid 70's, the production of matches peaked in 1973 and declined. At its peak, Hyogo Prefecture had as many as 66 factories in operation, but now there are only three match factories remaining.

Taishi Town is located in the southwestern part of Hyogo Prefecture with a population of about 33,000. 
One of the three remaining match factories in Hyogo Prefecture is Kobe Match Co. The company was founded in 1929 by Mr. Sakuichi Sagayama, the grandfather of the current representative, Mr. Masafumi Sagayama.
"The company was originally located in Himeji under the name Sagayama Match Manufacturing, but moved to Taishi and the name changed to Kobe Match. When the match factory where my grandfather worked was going to close down, he volunteered to buy it and thus started this company."
The town of Taishi was formed in 1951, just after the war, by the merger of four villages. "Actually, my grandfather was the first mayor of Taishi, and a very respected member of the town," explains Mr. Sagayama. In the post-war era where everyone overflowed with the energy to rebuild, the elder Mr. Sagayama must have had unparalleled passion and energy to both run the town as the mayor, and run this business.
"Matches were a necessity at that time, so our business was on the rise. We brought in machines from overseas, opened sales offices around Japan, and even built a match factory in Australia," Mr. Sagayama shares with a laugh. "We probably had more than 300 employees." At that time, Japan was overflowing with labor,  increasing production volume, and business was booming. However, in the 1970s, the situation took a dramatic turn. It was like a roller coaster, rapidly descending from the peak.
"The company was handed over from my grandfather to my father in 1983. Despite mergers and acquisitions, the demand for matches was decreasing dramatically. We tried diversifying our business by going into pocket tissues and novelty items, utilizing the matches by putting advertisements on them."
At that time, the demand for matches, their main business, continued to decline. There was no future for the company if change was not created.
Mr. Sagayama, who was working in sales at Film Maker (a movie magazine), returned to the company just as this was happening.

In 2020, Mr. Sagayama returned home to take over the family business.
"If you're gonna come back, you'd better strengthen your resolve before you do. If not there's no way you'll be able survive in this match business!" Undeterred by the harsh words of his predecessor and father, Mr. Masafumi Sagayama took over the position of president in 2010.
"We had an in-house printing team, with Mac computers and design skills, for our in-house matchstick manufacturing. But it was obvious we couldn't make it with match production, so we switched the focus to our bus decal printing business first." Mr. Sagayama recalls scrambling to find a stable footing for the business. Despite his best efforts, the match business was forced to close one of its factories due to a sharp decline in exports, due to the introduction of match manufacturers from Turkey and other parts of Eastern Europe. There was even a time when the company reported a loss of over 100 million yen in one year.
"It would have been better if we had just shut down the factory quickly, sold the land, and restructured the employees… But I couldn't restructure the employees who had supported the company for so many years. In that situation, I had always wanted to create my own brand, doing my own sales without relying on external orders. I wondered if we could somehow preserve this culture of manually lighting fires."
Rapidly changing times make businesses unsustainable. This happens not only in the match industry, but in many other industries as well. Countless companies regularly go out of business, but Kobe Match was different.
An idea for the future came to light.
An Encounter with Design, a Light on the Industry
"I had wanted to be a manufacturer ever since I was a student, so I guess there was a part of me that wanted to sell my own original products. But no matter how much I tried, I was always half-hearted and couldn't even get out of the red," Mr. Sagayama laments. "At that time, a young man visited me.
In 2009, Yasuhiro Horiuchi, the creative director of TRUNK DESIGN, the design office in Kobe that runs Hyogo Craft, visited Kobe Match.

"He came to me with a design idea, asking if we could print retro match designs on T-shirts and sell them. I didn't know anything about design at the time, but it didn't seem like too big of a venture, so I decided to give it a try."
"It was the first time working with a designer to create a product. I discovered a lot of things. Regular matches are usually priced at 20 yen, but the matches we designed sold for 120 yen! I realized that the value of a product can be changed by factoring in the places where it is sold, and by altering the packaging.
Match Design Factory provided an opportunity to rethink the value of matches as a commercial product, but it did not lead to a turnaround in the company's operations. Creating even more value was paramount.

Hyogo's Traditional Industries Join Forces
"I wanted to combine the technology of making fire with something else to create a new product. Matches don't have to be the main thing, they can be an accessory, like adding a function to something else. The more I thought it over, the more I realized that there are only a limited number of products that use fire." While narrowing down the options, he discovered the potential of incense as a product. "I thought it would be a good idea to have a simple incense stick, with a match head on the end. I immediately contacted a business partner I knew, and he introduced me to Daihatsu, an incense manufacturer in Awaji."
Incense is a traditional industry in Hyogo Prefecture, along with matchsticks, and Awaji Island is the biggest producer of incense in Japan.

"When I contacted the representative director of Daihatsu, Mr. Chosaku Shimomura, he expressed the same sense of urgency as I did. We knew it was impossible to keep things as they are without challenging the status quo." Mr. Horiuchi from TRUNK DESIGN joined in, and they began a long process of product development.
Uncompromising Product Development with a Craftsman's Pride
"'Incense sticks are obviously fragile and break easily. But I want you to make incense sticks that won't break, even if you apply the same force striking a match.' At first I was like, 'That's absurd!'" Mr. Shimomura laughs, recalling the conversation with Mr. Sagayama.
We spent countless days exchanging ideas, bringing back homework, and going through rounds of trial and error.
"Mr. Shimomura made a prototype of incense that was made stronger by mixing washi with the incense. The product was strong, but it was very thick. It was so thick that it was rejected by Mr. Horiuchi with a single word, 'Tacky.'"
Nevertheless, the team steadily made prototypes and improved them, one step at a time.
"We decided on the shape, length, fragrance, the target places and people, the price, and where to sell it. We discussed and decided them one by one. There was a sense of fun that you don't get with commercial orders, but also a sense of uncertainty."
In the blink of an eye, three and a half years had passed since the start of development.
In April 2015, 10 MINUTES AROMA "hibi" was completed. "I knew from the beginning that this was the direction I wanted to take. However, it was very difficult to incorporate it into a product. To be honest, I wasn't even sure if it would reach consumers or if they would accept it."
It took four years of steady promotion and participation in events in Japan and abroad, but it has now become a part of the lifestyle of the younger generation. "hibi" is now sold in 30 countries around the world, gaining fans beyond borders.
"I'm still anxious now, though. What I want is for the product to become a culture, part of daily life. For it to become common sense, that incense is meant to be struck like a match. I'd like to get to that point."

The development of products in collaboration with others for the first time led to a V-shaped recovery (a strong recovery) in business and the creation of new jobs. "hibi" accounts for more than 50% of the total production of Kobe Match. Whilst delivering fragrances to the world, "hibi" has become a beacon for the future of otherwise disappearing match factories.
Manufacturing is Making the Invisible
"Up until now, no matter where I went, all I heard was, 'You can't sell matches anymore.'" Mr. Sagayama chuckles. "Since the creation of 'hibi', the places I sell to have changed, the people I meet have changed, and I myself have changed. I used to have to wear a suit 90% of the time, but now I wear casual clothes 90% of the time." He pauses, as if reflecting upon his journey. In the end, his biggest joy was with the increased excitement of his employees.
Although more products are still in the midst of development, "hibi" has already received high praise from various circles, including a strong response both in Japan and overseas. It was awarded the 2019 GOOD DESIGN AWARD, under the Good Focus Award [Design of Technique and Tradition].
"I think people's frontal lobes work better when such products are made. They can come up with all kinds of ideas. It's been happening to me, too." Mr. Sagayama says. He aims to use the experience he has gained to somehow help other companies in the traditional industry who are facing similar difficulties. As traditional industries struggle with operations and lack future successors, one cannot help but hope that collaboration and innovation between industries, in the same vein as "hibi", will grow across the country.
When Mr. Sagayama's predecessor, who passed away in 2016, saw the completed product "hibi", he commented, "The president has started to do whatever he wants again, hasn't he? Remember, management is all about results!"
Even now, when the fragrance of "hibi" fills homes all over the world, CEO Masashi Sagayama's heart is still aflame. It is a flame that will not be extinguished until he has achieved his goal – creating a culture that goes beyond the product.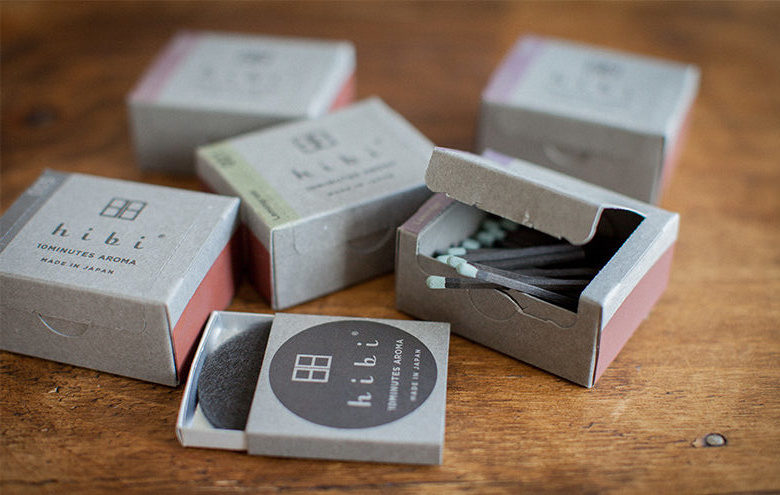 Direction: TRUNK DESIGN Inc
Photography: Shiori Hitoshi, Raita Kuwahara
Editing/Cinematography: TRUNK DESIGN Inc
Written by Takehiko Yanase